California Writers Club Mt. Diablo Branch
Young Writers Contest
for 6th, 7th, and 8th graders in Contra Costa County
"Honoring a new generation of California writers"
Your tax-deductible charitable donations to our 501(c)3 will help our contest participants. 
You may also donate by sending checks to CWC-Mt. Diablo at this address:
Young Writers Contest
P.O. Box 606
Alamo, CA 94507
View Previous Award Ceremonies
2017 Contest
2018 Contest

Students, are you interested in tips to improve your chances for winning? CLICK HERE!


2019 YOUNG WRITERS CONTEST
---
COMING IN JANUARY 2019
This annual contest is proudly sponsored by the Mount Diablo Branch of the California Writers Club. The contest is open to 6th, 7th and 8th grade students who live in or attend school in Contra Costa County. Categories include short story, poetry, personal narrative and humor.
Q&A
I'm a middle school student and I want to submit something I wrote. What should my manuscript look like?
Each submission should use the following formatting: 
      Times New Roman Font, 12-point, Black 
      1-inch margins, all around
      Double-spaced, except for poetry, which may be single-spaced
      Title on first page and page numbers in the footer
      Indentation on first line of each paragraph
      No illustrations or photographs
Page Limits                                  
Personal Narrative: up to 3 pages, typed, double-spaced
Short Story: up to 5 pages, typed, double-spaced
Poetry: up to 30 lines, single or double-spaced
Humor: incorporates other categories and those rules apply

NO PERSONAL INFORMATION ON THE MANUSCRIPT. 

Note: If you are submitting something as part of a classroom assignment, please include a UNIQUE TITLE when you submit your piece. Do not use the general title of the classroom assignment. It is confusing to us if we receive several submissions with the same title.
How do I submit my manuscript?
Click here to go to our page at Submittal.com.
If you don't have a Submittal account, you will need to create one. Be sure to use your real name on the account. This is the name that goes on your certificate if you win a prize. 
Beginning January 15, 2019, you will see category links to submit your work. (Categories are called "Forms" in Submittal). A maximum of three entries per student are welcome under separate submission. Note: this means three entries per student, not three entries per category. Click on your grade and form to see category-specific guidelines. When you are ready to submit, each digital entry form will prompt for the information below:
Manuscript title
Teacher's name 
School
Parent or Guardian email address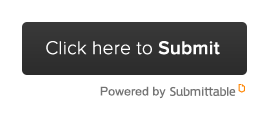 OTHER INFORMATION
DEADLINE:  Manuscripts must be received by 9:00 p.m. on March 25, 2018. Winners will be notified by email by April 20, 2018. Non-winners will not be notified.
TEACHERS: PLEASE ENCOURAGE STUDENTS TO SUBMIT THEIR STORIES AND POEMS THEMSELVES. We are striving to encourage individual creativity and expression. Do not send entire class assignments. Each submission requires individual student information.
PARENTS:  Parents of winning students will be requested to give permission for the child to be photographed for print, videotaped, or electronically imaged during the banquet and agree to allow his or her child's picture to appear in newspapers, news releases, and/or other published formats.
PRIZES: Winning short stories and poems from each grade level will receive $100 for first prize, $50 for second prize and $25 for third prize. The Humor Award of $100 will be awarded to one winner (combined grades) or one winner in each grade level, at the judges' discretion. The Betty Tenney Personal Narrative Award of $100 will be given to the best personal narrative/essay in each grade. Second and third place prizes may be awarded in the personal narrative category at the judges' discretion. Prizes will be presented to winners on May 12, 2018, at a lunch banquet.  Further information on the banquet will be provided to the winners.  Parents are welcome. Teachers of winning students will be invited to attend the banquet. 
Have more questions? Ask us below, or email us at youngwriters@cwcmtdiablo.org.